Guys,
one reason I am not around much during the day (apart from when I finish work, and the kids get home), is that I play airsoft quite a bit. I now have a few weapons to mess around with, though my favourite is the m14...and my knife of course. managed to sneek behind an entire team last week and knife their sniper ans spotter....before being killed by my own team, who thought I was one of tehm o_0.
here are some pics, of some of the stuff I have been up to (including running through a deserted hospital (Harold Wood)....
This is the G36 all camo'ed up. good in the woods this one...
This is the M14 Crane proto stock, with front end AFG (angled fore grip). love this gun. it now has an acog on it as well ;-)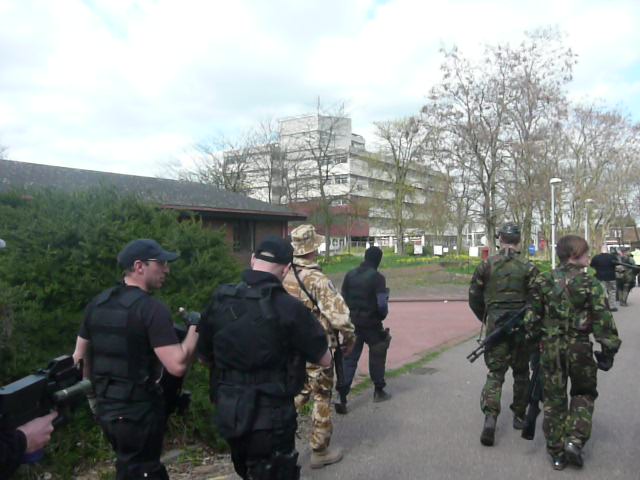 This is walking into the hospital...really intresting site to play around....up close and personal ;-)
I also now have a sidearm (Colt 1911 Kimber Desert Warrior)....will post some pics of that soon enough...have aslo just joined a team with a few freinds, adn now need to get hold of the L86 LSW...looks like I am going to be the support gunner
_________________
Remember to always be yourself....unless you suck - Joss Whedon